When you are still building a brand, you have to grow your sales, and the best way to make this possible is to drive external traffic. External traffic allows you to control and build a business that can thrive farther than expected. Landing Cube is the solution.
Landing Cube contributes in your success by improving ranks, capturing emails, and getting an edge over your competitors. All these are possible as you get more sales, take control of the customer data, and use untapped traffic sources.
Nevertheless, those who have poor knowledge and lack of information can misuse the external traffic campaign. A failure with the external traffic campaign badly leads to wasted ad expenses and lower conversion rates. Luckily, Landing Cube has a solution for this, their solution will lead to more sales,  better rankings, higher conversions, and customer email list.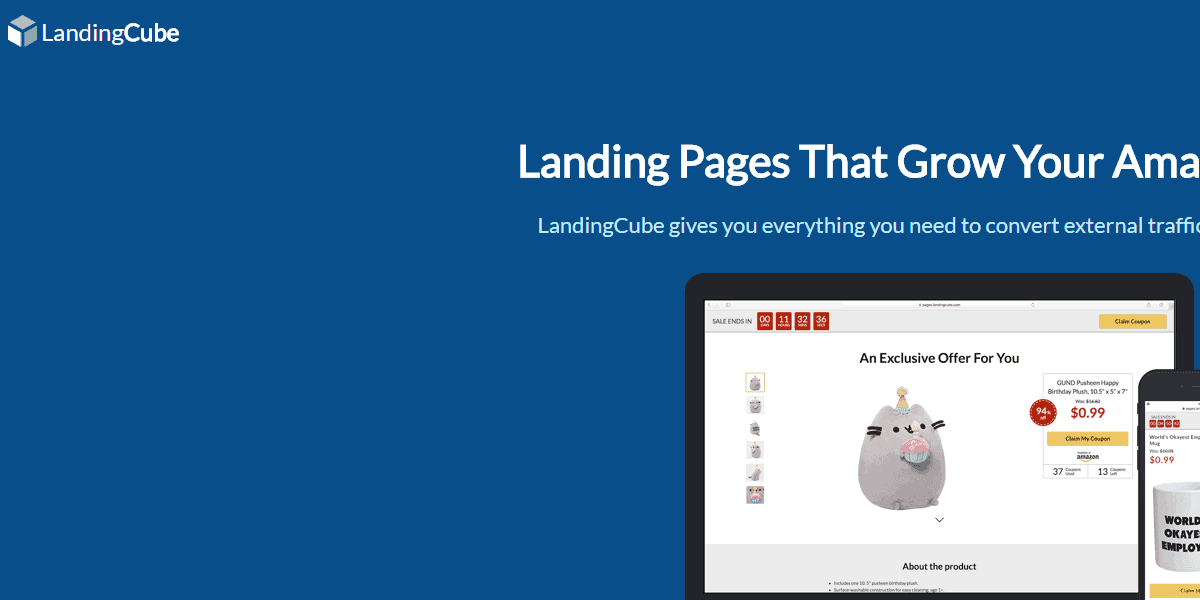 What are the features of Landing Cube?
Landing Page
You can create a landing page in less than 5 minutes. It includes branding options, product description and images, 5-star reviews, videos, and FAQs.
Capture emails
You can capture emails through compelling them with coupon codes. When you have captured the email, you can include him or her in the future. It is possible to create a product launch list, improve sales, and keep the customers updated through the weekly newsletter.
Single-use Promo Codes
Landing Cube automatically emails out single-use promo codes that can help boost rankings, sales, and Best Seller Rank.
Integrated Email Marketing Tool
Emails are easily sent to the subscribers, but, if you are utilizing other tool you can send emails with the use of Zapier integration.
Conversion Tracking and Retargeting
Google Analytics and Facebook Pixels can automatically record all conversion events that happens on the website. However, if you are using another tool, there is no need to worry because you can add analytics, conversion tracking or retargeting code by adding the custom scripts.
Anti-abuse settings
You can set an anti-abuse setting to prevent the worst nightmare of a seller. Fail promotional campaigns can actually make your products out of stock. How does this setting work?
It requires your customer to enter his or her email to have an access to the promo code.

An email verification is required.

Limits promo to one code per email address and IP address.

Blocks temporary email addresses.

Limit the daily number of coupons sent.
These are just the main features of Landing Cube. There are still more helpful features of Landing Cube:
Artificial Scarcity: Conversion rates are boosted with the scarcity features.
Ultra-Fast Hosting: Landing pages hosted to the LandingCube domain loads faster.
Filter and Export Contacts: Filter contacts by the ASIN, campaign or status, and in a click you can export the contacts.
Video Player: Any video host are now available to be added in the landing page.
Daily Coupon Limit: Create a long-lasting campaign and protect the inventory by limiting the daily number of coupons being sent for external traffic campaign.
WordPress Plugin: You can embed offer pages if you are using WordPress.
Email Notifications: The number of promo codes are notified through email.
Display 5-star review: 5-star reviews are automatically imported to the landing page.

Track Performance

FAQ Section

Amazon USA, Canada, India, and Europe
App integrations with Landing Cube
Landing Cube is widely integrated with helpful applications, this includes email marketing providers that helps you send customers straight to the tools. These are the following tools integrated:
Drip
Zapier
AWeber
ConvertKit
MailChimp
GetResponse
Facebook Pixel
ActiveCampaign
Google Analytics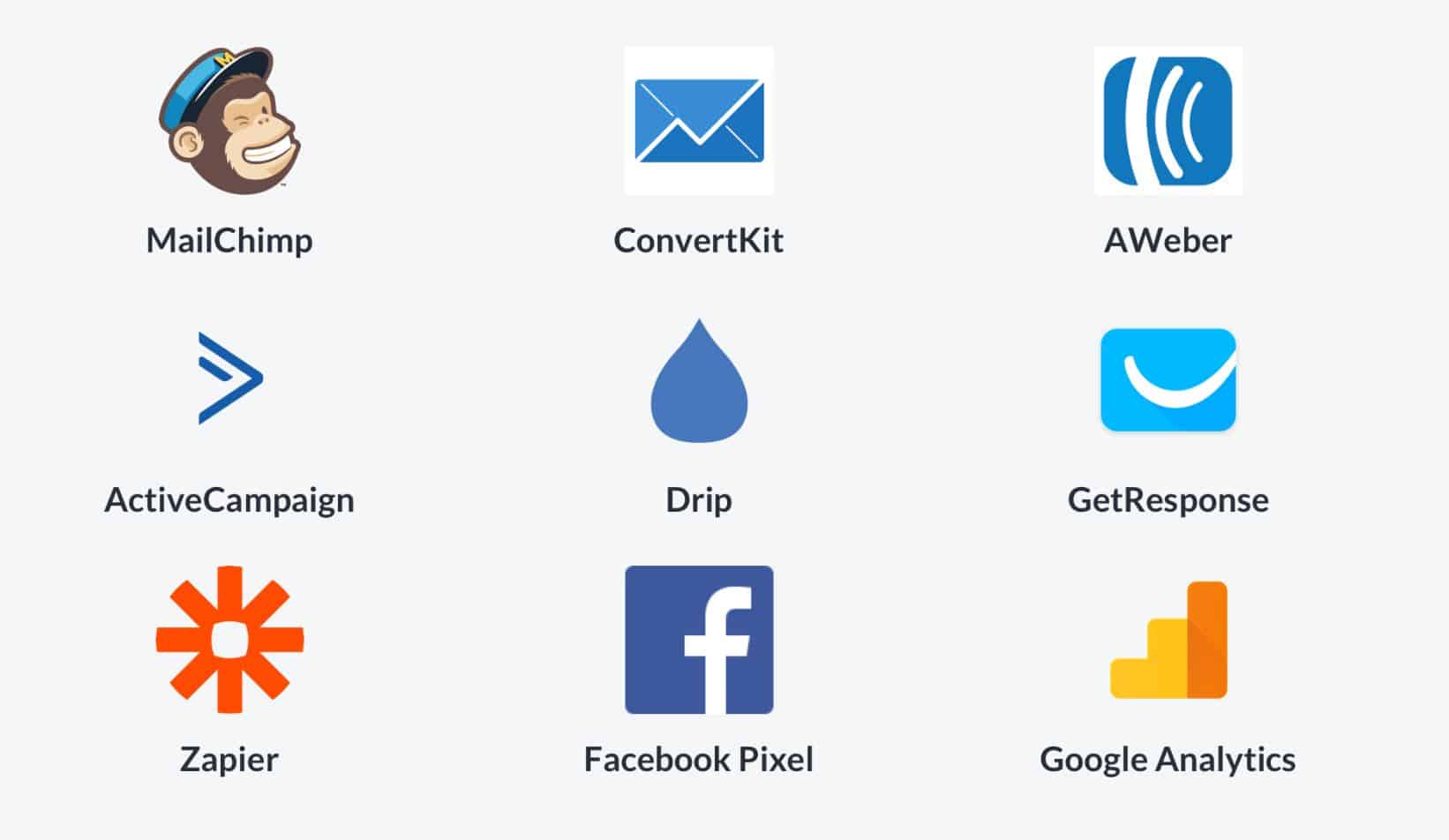 These integrated apps come in handy for your business.
If you want to add a conversion tracking or retargeting code, you may. How? There is a one-click integration with Facebook Pixel and Google Analytics for conversion tracking, meanwhile Facebook Pixel also has retargeting code. Custom scripts can also be added to the landing pages.
How much is the plan subscription of Landing Cube?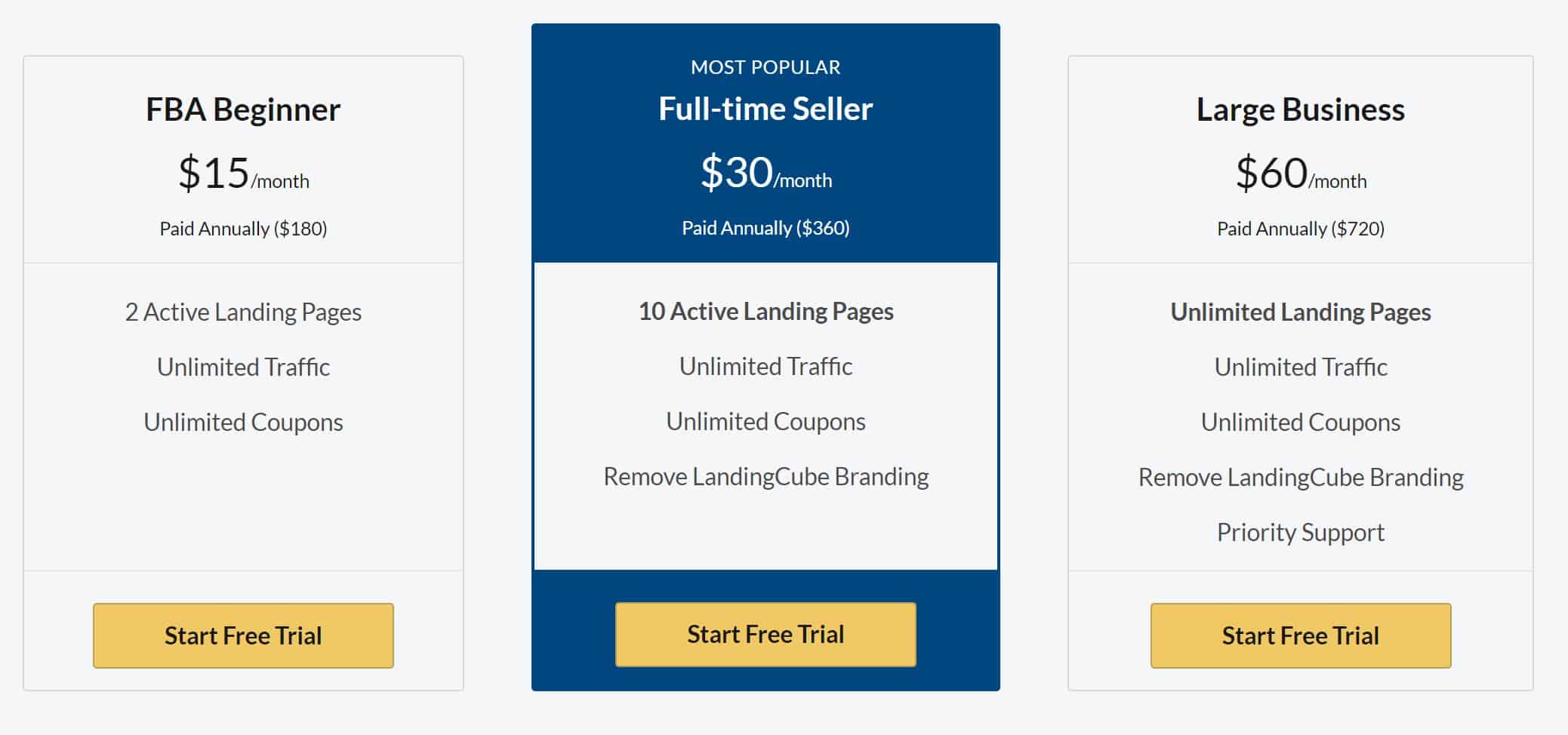 Landing Cube offers a FREE trial for those who want to experience their services. You will have an access in everything for 14 days. An email will be sent to you before the trial expires to remind you whether you continue or cancel the subscription.
There are THREE subscription plans of Landing Cube, namely FBA Beginner, Large Business, and Full-time Seller.
For just $15 a month or for an annual billing of $180, you can have an access in Landing Cube as a FBA Beginner. This plan includes 2 active landing pages and unlimited traffic and coupons. Moreover, there is a plan subscription for Full-time Seller, this is actually the most popular plan subscription of Landing Cube. The access is billed $360 annually or $30 per month, it already includes 10 active landing pages, an unlimited traffic and coupons, and removes the LandingCube branding.
Meanwhile, if you think your business needs more than the first subscription, you can subscribe with Large Business. This plan is only for $60 a month, or billed as $720 a year. This plan has an unlimited landing pages, unlimited coupons, unlimited traffic, and removes the LandingCube branding. Also, there are no worries because there is a priority support just for you.
You do not have to worry about the terms of service of Amazon because Landing Cube complies on all of it.
Why Landing Cube?
You will successfully launch your business with Landing Cube. It will shoot up your sales velocity to increase the rank of your product. Why? Because this tool has the right element that will grow your business with the use of external traffic. The optimized landing pages are compatible on all devices and loads faster than any other pages. Moreover, with the use of the point and click editor, to create the landing page will not take more than 5 minutes.
Meanwhile, you can use the captured emails for future marketing strategies. You can create your own product launch list, increase sales, and update your customers with weekly newsletters. This help you build a loyal customer base without being dependent with Amazon.
What is more appalling is, Landing Cube has an automated single-use promo codes. It enhances the sales and compels the customers to make them provide their contact information.
Reviews
0

out of

5

based on

0

reviews.
Overall rating: